The Misophonia Holiday Survival Guide features articles by sufferers of misophonia. This guide aims to provide thoughtful advice and coping skills that can be utilized in your own life during the holidays.
Enjoy, and have a wonderful holiday season!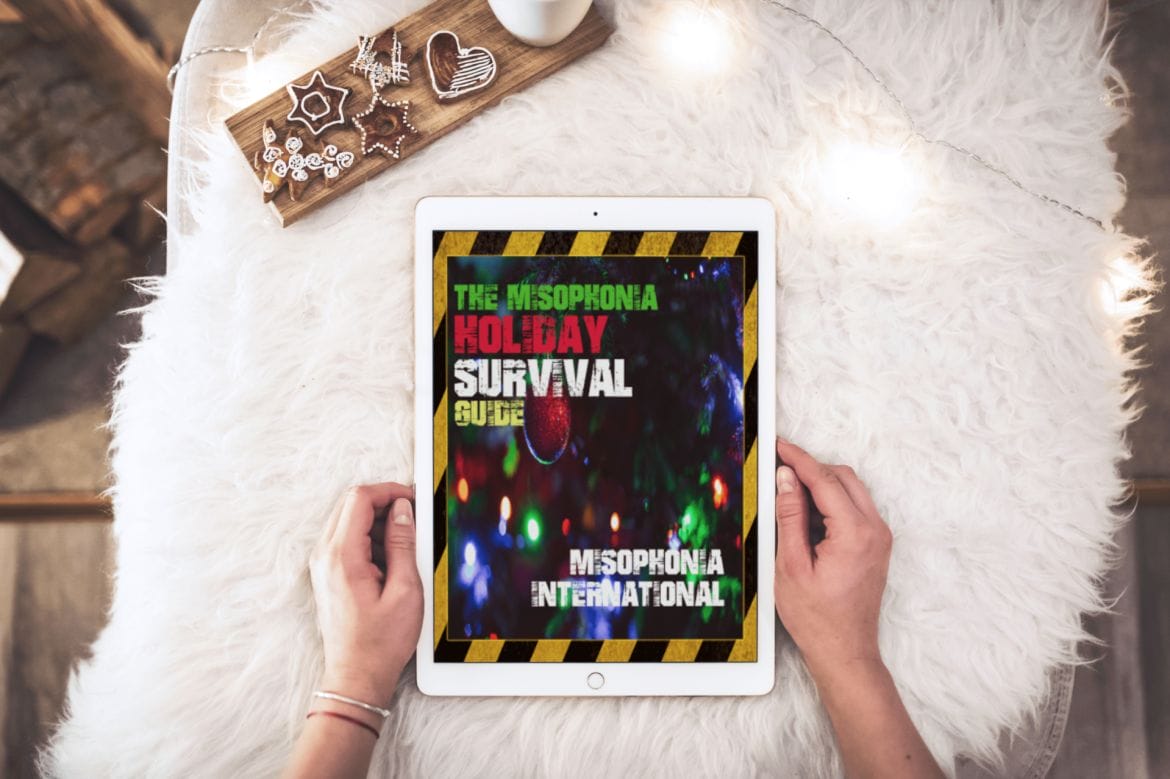 Learn more about coping with misophonia in this 2 night class with Dr. Jennifer Brout. This class is for parents of misophonia kids/teens, adults with misophonia, and clinicians. Learn more here.