Misophonia is hard to explain for those who don't have it, those that don't know someone who has it, or those that have never heard of it before. For those that don't know, Misophonia was officially recognized by its current name in 2001. Sufferers of this disorder have an extreme aversion to sounds, and sometimes visuals. This is more than intolerance. It is a neurological condition that causes fight/flight/freeze and can be very painful and life altering. Celebrities, like the rest of us, are not immune to neurological disorders…
The following are 4 well-known celebrities or famous persons that have either self-identified with Misophonia, or shown signs of having the disorder that were later discovered.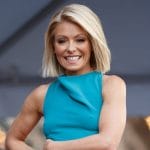 Kelly Ripa. Actress and TV host Kelly Ripa has been most vocal about her struggles with Misophonia. Back in 2011, Ripa talked about having an aversion to chewing and said,  "as I can remember, certain sounds of eating bothered me." She says she read an article on the New York Times about what she suffered with, and she discovered that it had a name: misophonia. She needs to leave the room if her husband starts to eat a peach, for example. According to the same 20/20 video, she feels like she turns into the Hulk when she hears a trigger sound. One of the interviewers asked her how she handles live cooking segments, and Ripa said it can sometimes get "dicey", but because people take a bite at the same time, she's usually ok.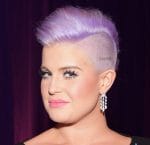 Kelly Osbourne. It seems cruel and ironic that a singer and daughter of Legendary Ozzy Osbourne is sensitive to sounds. Osborne is a British singer-songwriter, actress, television presenter, and fashion designer. A Daily Mail article published in October 2015 talks about her "sensitivity to certain sounds, particularly those made by another person eating or drinking." She revealed this at the Woman of the Year gala in 2015. She found out about it thanks to her brother Jack, who showed her an article from a magazine. According to an article on National Enquirer, she breaks down on Australia's Got Talent after an impromptu beatboxing from a volunteer in the crowd; she couldn't stand the noises the volunteer was making. Osborne burst into tears when the next act featured dogs.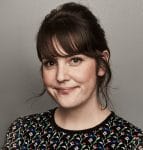 Melanie Lynskey. Lynskey plays Rose in the popular TV show Two and a Half Men. She first starred in Academy award-nominated Heavenly Creatures at 16, where she achieved the Best Actress prize for her role as an outcast teen. The Guardian features Lynskey on "her penchant for realism, 'radical' nudity, and New Zealand's attitude to success". However, they also ask about her misophonia, which is discussed toward the end. Lynskey said "it's a brain condition when you can't comprehend anything else when you hear a gross noise." She states that her dad was particular about noise as well, and doesn't know if it's nature or nurture. She relays how she and her boyfriend had noodle soup, and how it's difficult to eat that quietly.
Learn more about coping with misophonia in this 2 night class with Dr. Jennifer Brout. This class is for parents of misophonia kids/teens, adults with misophonia, and clinicians. Learn more here.